Jocelyn Cohen is principal at Poetree Landscapes & Arboriculture. As a Certified Arborist and Certified Aesthetic Pruner I have extensive experience with pruning, tree care and land or garden restoration. I bring a deep understanding of the interfaces between forestry, arboriculture and urban forestry. My focus in each landscape or garden is to bring out the essence of the tree(s), combining sound horticulture knowledge, the needs of the client and the health and well being of the trees and shrubs.
Jocelyn Cohen's LinkedIn Profile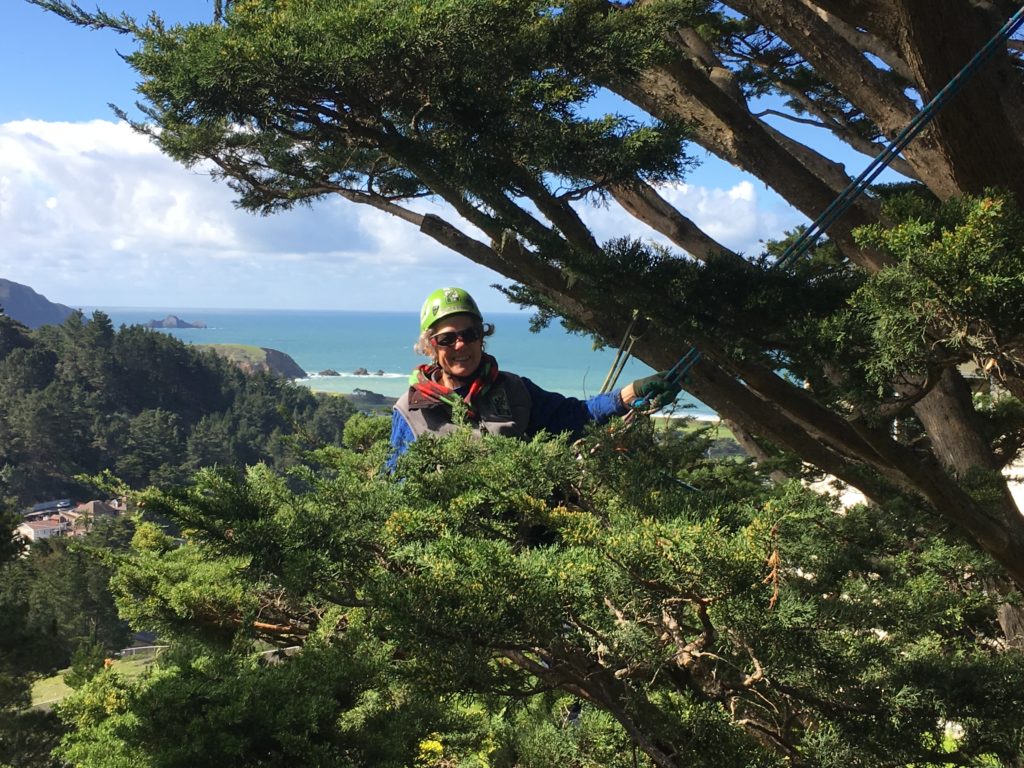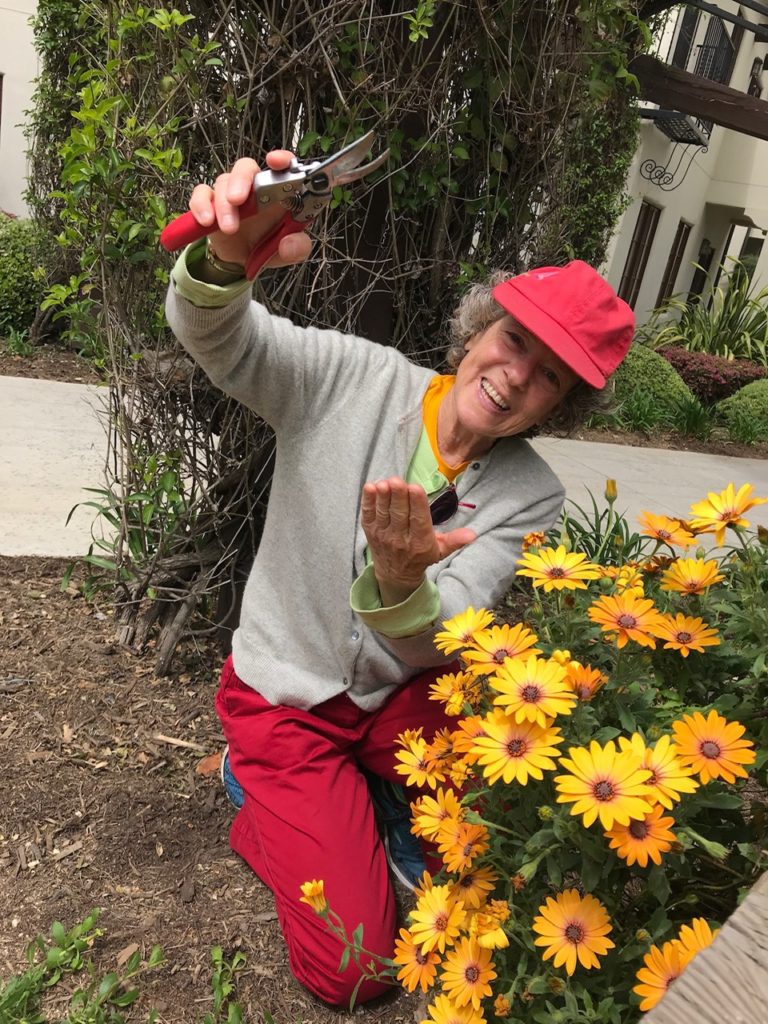 Professional Experience
Certified Aesthetic Pruner #028, founding member, 2011
Fine pruning & consulting, Proprietor DBA, Poetree Landscapes & Arboriculture, 2003 – Present. Clientele includes homeowners, commercial sites and museums throughout the Bay Area including The Asian Art Museum Peterson Garden, California native gardens, Japanese influence gardens, street trees, home orchards and much more.
Apprenticeship with Dennis Makishima, Aesthetic pruner and bonsai master, hands on and philosophical training, bi-weekly all-day sessions, 2004-06
Certified Arborist, # WE-7063A, International Society of Arboriculture, 2004
Berkeley Extension, Garden Design Certificate, 2004
Merritt College Horticulture Department, Adjunct Faculty, Instructor in the Aesthetic Pruning Series
Merritt College and San Francisco City College, Horticulture course work, 2001-2005
WG-7 Gardener, Golden Gate National Recreation Area, National Park Service. Responsible for garden maintenance in the 21 acre Sutro Heights Historic Park and surrounding areas. Only qualified arborist on crew, 2001- 2002
Urban Forest Council, City of San Francisco, 2005- 07
Board of Directors, San Francisco Tree Council, 2000-02
Senior Planning Information Architect, Beyond.com, Santa Clara, CA e-commerce service provider. Responsible for website planning and user interface, 1999- 2000
Project Management & Consultant, Design & Consulting for Online Projects, 1998- 99
Senior Designer & Art Director, Convivial Design, Inc. San Francisco, CA, 1992-1998
Helaine Victoria Press, Inc. Co-founder and Director, 1973-1990. Non-profit organization, became the first enterprise to publish postcards commemorating women from history.
Professional Memberships
International Society of Arboriculture (ISA), Western Chapter ISA, Aesthetic Pruning
Association, Merritt College Aesthetic Pruning Club, Adjunct Faculty – Merritt College
Horticulture Department, instructor in the Aesthetic Pruning series, East Bay Regional Parks
Botanical Garden – Docent and teacher of aesthetic pruning classes
Education
University of California, Berkeley, Garden Design Certificate
Apprenticeship with Dennis Makishima, Aesthetic pruning
Merritt College, course work in landscape horticulture and landscape design
Academy of Art University, MFA Graphic Design
California Institute for the Arts, BFA Fine Arts Painting
Antioch College, course work in fine arts and philosophy
Indiana University, course work in fine arts and folklore