Besides offering fine pruning services to my clients I also teach regularly at Merritt College in the Horticulture Department, Marin Master Gardeners Pruning Guild and the Aesthetic Pruning Association. I give talks around the Bay Area on tree related subjects and my writing can be found in the "Manzanita" journal of the East Bay Regional Parks Botanic Garden, Western Arborist and other journals. I regularly attend conferences, seminars and workshops through the International Society of Arboriculture and the Aesthetic Pruning Association to stay connected, in tune and aware of new and important science and methodology in the field.
Some of the workshops listed may be of interest and those that I teach are designated.
Workshops, Talks & Conferences
Aesthetic Pruning Flowering Trees & Shrubs class, March 30, 9:30-12:30. Watch for next year's class!
Dear Friends and Customers,
For many years I have been teaching pruning classes. Upcoming March 30, see flyer below, is geared toward what is special and unique about pruning flowering trees and shrubs, it is also a basic pruning class. The flyer suggests pre-registering but feel free to show up Saturday, March 30th by 9:15. The Horticulture Department at Merritt is tricky to find, watch for the sign just as you enter the campus and bear left. Hope to see you there. Jocelyn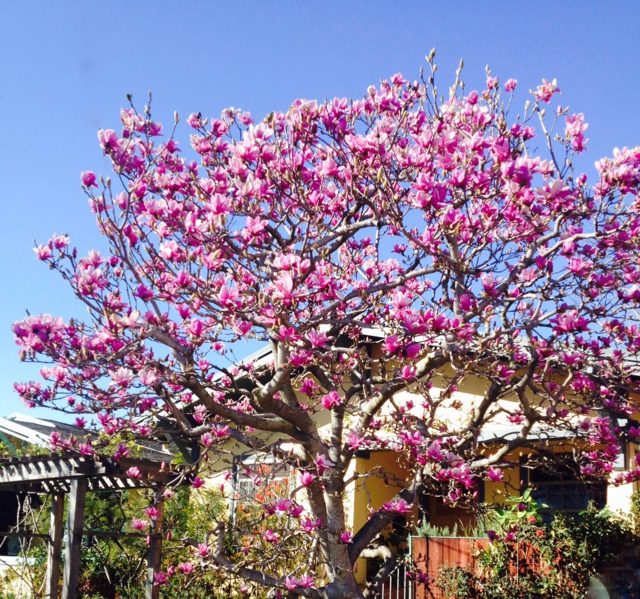 The gem of this class – trees and shrubs have a distinctive rhythm in growth, either they are producing vegetative growth, that is the production of leaves and shoots, or they are producing flowers and fruit which is reproductive. Understanding this rhythm of flowering and the three categories different species fit into is what this class is all about. I'll also talk about dormancy and best times to prune. Pruning flowering trees & shrubs is not so different from any woody plant but timing can make the difference between having the biggest bang from flowers and or fruit or not. We will also talk about the difference in pruning for structure verses pruning to enhance flowering. • • – • • I hope you can come. Jocelyn
Merritt College Landscape Horticulture Dept. 12500 Campus Drive, Oakland, 94619
Fee $39.00, and must be paid by check. To assure a spot pre-enroll, please email mbull@peralta.edu or just show up.
Jocelyn Cohen is the principal at Poetree Landscapes & Arboriculture. As a Certified Arborist and Certified Aesthetic Pruner she has extensive experience with pruning, tree care and land restoration.
Aesthetic Pruning California Native Trees & Shrubs class, May 11, 2019, 9:30-12:30
Jocelyn Cohen presents slides, lecture and demo pruning class. A native garden looks most pleasing when it has a human touch. Class includes differences and similarities between our native species versus those introduced from temperate climates. Pruning tips, timing and techniques for over a dozen plants like our California lilac, manzanita, toyon, flowering current and silk tassel. Many of our California natives are dormant in the summer, learn why and when is the best time to prune. You will learn about the different forms of native plants and how their habit drives the way we prune for health and in order to bring out their best and natural characteristics through proper pruning.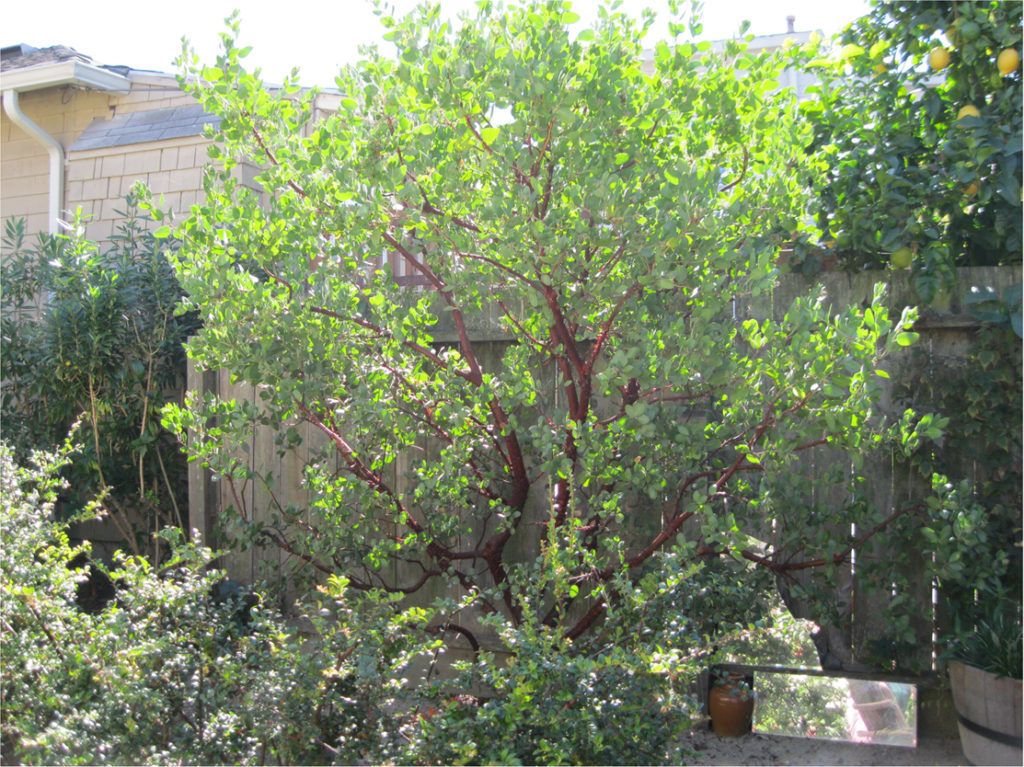 Merritt College Landscape Horticulture Dept, 12500 Campus Drive, Oakland, 94619
The fee is $39.00, and must be paid by check. Advance registration encouraged to assure a spot in the class. For enrollment, please email mbull@peralta.edu.
Aesthetic Pruning Association Garden Tour
October 6, 2019 is the fourth annual APA Garden Tour. Jocelyn / Poetree prunes one of the gardens selected in this year's East Bay tour. Watch for update to purchase tickets. The tour provides a unique opportunity to ask Jocelyn and other Certified Aesthetic Pruners about their technique and process.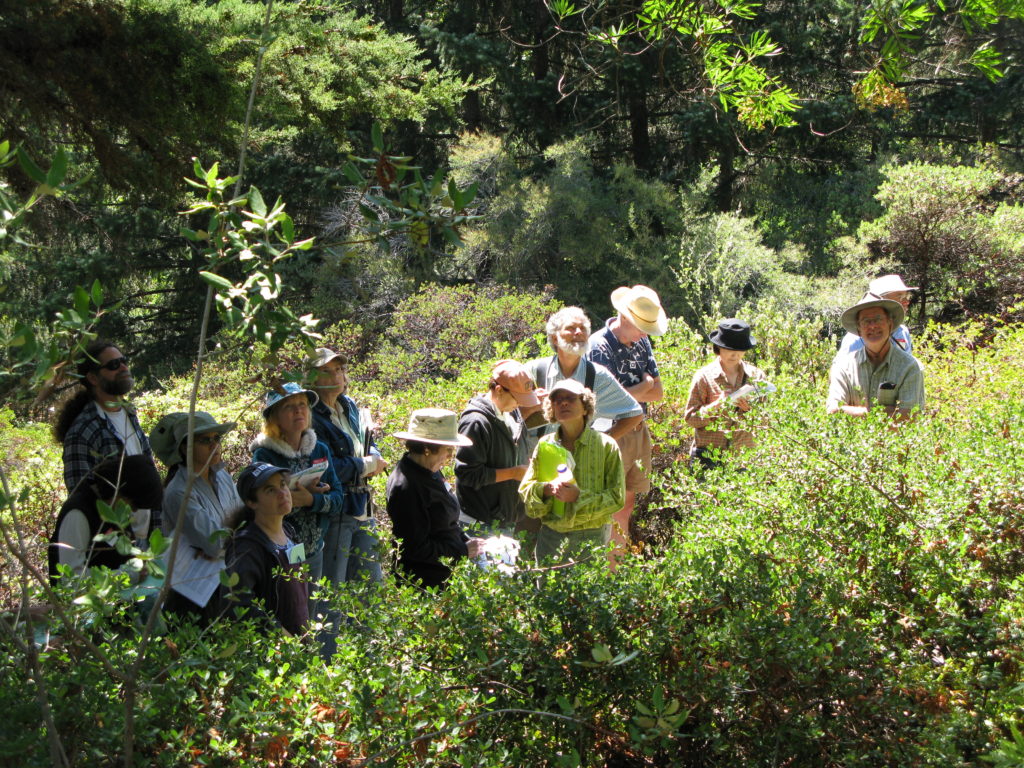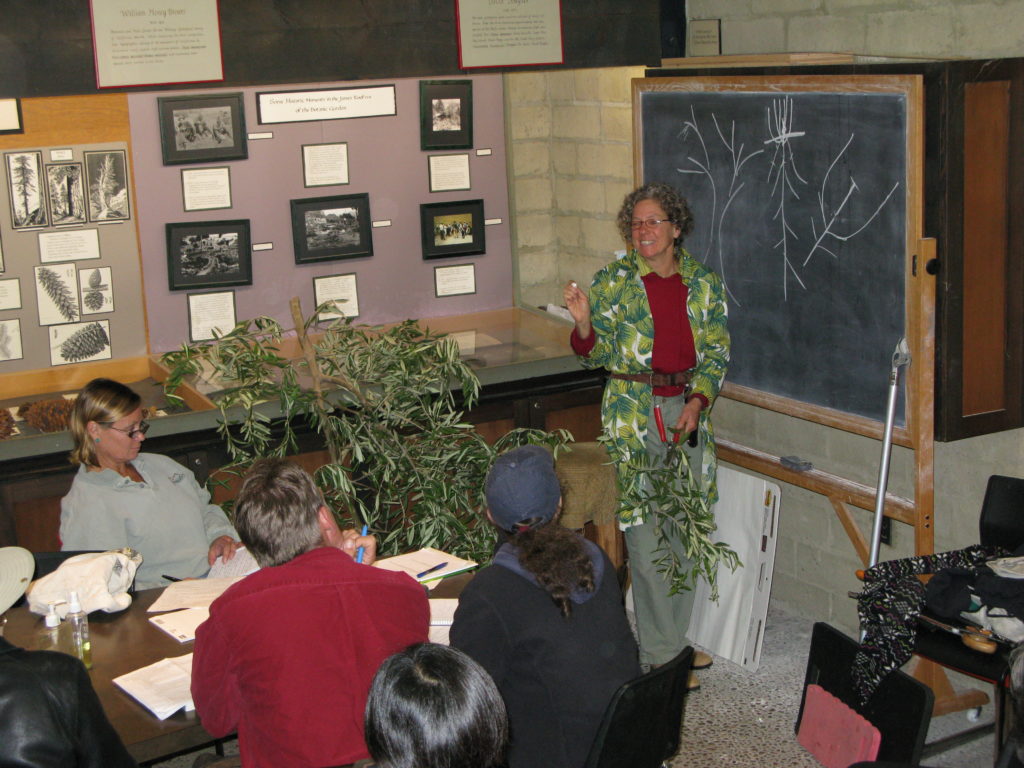 Links to Resources:
Aesthetic pruning classes at Merritt College
Western Chapter, International Society of Arboriculture, events and about. Member driven organization dedicated to fostering a greater appreciation for trees by promoting research and education to advance the professional practice of arboriculture.
Aesthetic Pruning Association, a non profit association established to promote and develop the craft of aesthetic pruning and support professional pruners in their work.
Writings
Women Who Climb, by Jocelyn Cohen, Western Arborist, International Society of Arboriculture Volume 45 Number 1, Spring 2019

Imagining Our Oaks Through Time: Care and Nurture for Their Graceful Aging, by Jocelyn Cohen
Off to a Good Start, by Jocelyn Cohen
Pruning Natives for Health, by Jocelyn Cohen